Toronto's BEST Real Estate Experience
Team Elfassy is a progressive Real Estate Team committed to providing industry leading service and results. Whether buying, selling or renting your property, our knowledgeable, passionate team will work hard to maximize your real estate investment and ensure a phenomenal experience. Dave carefully selected individuals that share his core values of honesty, loyalty, accountability and creativity. With a 1% MLS listing commission and guaranteed results, you'll save thousands on the sale of your property.
Your home is an investment, asset and large component of your net worth.  With so much at stake, you want Team Elfassy representing you.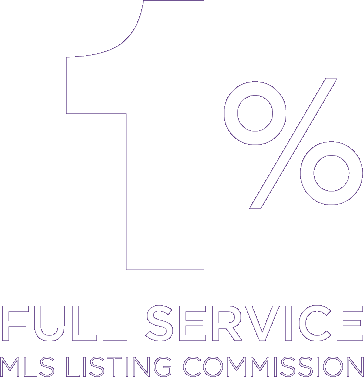 We don't just pop a sign on your front lawn and show up to the negotiation table when an offer comes in – we creatively market your home like nobody else!
Complimentary Home Staging & Virtual Open Houses
Matterport 3D Walkthroughs
4K Property Film & Professional Photography
Full Color Feature Sheets and 2D & 3D Floor Plans
Complete Home Inspection Report
Unique Property Website & Custom 'For Sale' Signage
Social Media & Print Advertising
International Exposure on

Juwai.com
Your home is the biggest investment so it's important to maximize the highest returns possible. Our systematic approach to marketing gets the greatest number of buyers interested in your home quickly so you can sell for more. When you sell a home through any realtor, you typically pay 5% + HST total commissions; 2.5% + HST to your realtor and 2.5% + HST to the buyer's agent. When you work with any member of the Dave Elfassy Team, you pay only 1% + HST to list your property and 2.5% + HST to the buyer's agent. So, the total commission is 3.5% + HST. That means on a home valued at $800,000, you save $12,000! Still need more reasons why hiring us makes sense? Take a look at some of our client testimonials and feel free to call or email us anytime about our guaranteed service.  *Please note our 1% + HST commission applies to our seller commission only. This offer is exclusive to the Dave Elfassy Team and does not reflect Sutton Group-Admiral's policies.
Downtown Toronto's
Best Real Estate Agent
Integrity and a committment to every one of my clients have been the hallmarks of my success. It has been his philosophy to satisfy his client's needs and to "Do the right thing, for the right reason". He tirelessly strives to overachieve, and always works diligently to leave everyone he meets with a smile. These values form the foundation of his character, allowing him to quickly assert his position as a leader in all endeavors.
With over 20 years of direct selling, commission sales, acquisition management, leadership, sales and service training, and a proven track record of success results in all measurable parameters; Sean knows what it takes to handle all client types and situations with confidence and professionalism. He will put those skills to work for you, close the deal, maximize potential, and get the job done.
Working with Sean Millar at the Dave Elfassy Team while selling my Toronto condo was an absolute pleasure from start to finish. While their commission structure cut selling costs, Sean and his team most certainly did not cut corners on the quality of service that they provided included a free staging consultation and high quality photographs. Sean was knowledgeable on market trends and sales strategies and was able to provide invaluable advice at every step of the selling process. He responded quickly and thoroughly to my many questions and I walked away from each of our conversations feeling confident in the information that he provided and the decision that we reached together. Sean is friendly, trustworthy, reliable, upfront and knowledgeable. He offers advice but does not apply any pressure whatsoever. His communication and negotiation skills are very strong and this was especially apparent in navigating the multiple offer situation that we found ourselves in. The team's effective marketing led to a very quick sale (less than a week from listing) at a strong sale price. This definitely won't be the last time that I work with Sean and the Dave Elfassy Team and I will be recommending their services to friends and family.
Sean from Dave's team impressed us with his high professionalism and excellent customer service. Selling a property could be stressful but Sean makes it easy for us. He helps us sold our house in 5 days with a price above our expectation. We would recommend Sean to all our friends looking for an agent.
Let's get Started!

Whether you're looking your first home, your dream home or would like to sell, I'd love to work with you! Fill out the form below and I'll be in touch within 24 hours to discuss your real estate needs.
Sean Millar, Sales Representative
PHONE: 416.899.1199 | EMAIL: [email protected]
Sutton Group-Admiral Realty Inc. – 1206 Centre St, Thornhill, ON L4J 3M9
Read Our Reviews!

Get early, VIP access to our latest listings and community events! Just enter your email address below to join! Don't worry, we won't share it with anyone else.