GREATER TORONTO'S GREATEST REAL ESTATE VALUE
What does it mean to be 1NVALUABLE? It means we've got your back. We understand the trust that you've placed in us. That's why we'll do everything we can to protect your interests–fiercely and without compromise. We'll work tirelessly to deliver the best possible outcome for you and your family, because we understand what "home" means to you.
At Team Elfassy, we're proud of our next-level marketing, product knowledge and industry-leading record of success. But our true passion is our commitment to service, the relationships we build and the families whose lives we touch. From our family to yours, we invite you to reach out today for an 1NVALUABLE real estate experience.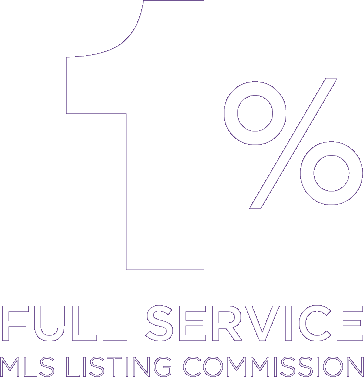 We don't just pop a sign on your front lawn and show up to the negotiation table when an offer comes in – we creatively market your home like nobody else!
Complimentary Home Staging & Virtual Open Houses
Matterport 3D Walkthroughs
4K Property Film & Professional Photography
Full Color Feature Sheets and 2D & 3D Floor Plans
Complete Home Inspection Report
Unique Property Website & Custom 'For Sale' Signage
Social Media & Print Advertising
International Exposure on

Juwai.com
Your home is the biggest investment so it's important to maximize the highest returns possible. Our systematic approach to marketing gets the greatest number of buyers interested in your home quickly so you can sell for more. When you sell a home through any realtor, you typically pay 5% + HST total commissions; 2.5% + HST to your realtor and 2.5% + HST to the buyer's agent. When you work with any member of the Dave Elfassy Team, you pay only 1% + HST to list your property and 2.5% + HST to the buyer's agent. So, the total commission is 3.5% + HST. That means on a home valued at $800,000, you save $12,000! Still need more reasons why hiring us makes sense? Take a look at some of our client testimonials and feel free to call or email us anytime about our guaranteed service. *Please note our 1% + HST commission applies to our seller commission only. This offer is exclusive to the Dave Elfassy Team and does not reflect Sutton Group-Admiral's policies. Drag the slider below to find out how much you can save!

Meet James Frodyma
With over 20+ years of experience in sales and entrepreneurship my driving philosophy is to provide tailored real estate services to my clients, satisfying your unique needs whether they you're buying or selling.  I take the time to work with each client to understand their needs and put together an actionable plan to ensure your real estate goals are maximized.
As a Greater Toronto Area native for over 37 years, my knowledge of the regions geography and product knowledge of the market ensures that I can successfully manage your needs. Whether it you're a first time buyer, have a growing family looking for more space or you're an empty nester looking to downsize, I will do my best to provide results.
My wealth of experience in sales and negotiation allows me to work diligently on his client's behalf, always keeping paramount focus on delivering deals that provide maximum value.  From the initial meeting with a new client all the way to service post-closing, my goal is to deliver conscientious, personalized service every step of the way.  This is the foundation of the relationships I build with lifelong clients who return again and again for their real estate needs.

The Benefits of Working With James

Supporting You & Our Community
James, Dave and the rest of the amazing Elfassy team helped my husband and I buy our dream house and then sell our Downtown apartment FOR 129% OF ASKING IN 6 DAYS!!! We couldn't be happier with the entire experience and we are eternally grateful for all help, thoughtful advice, and exceptional strategy and negotiation skills that went into the selling and buying process. James, the agent we predominantly worked with, was wonderful! He is professional, extremely knowledgeable of the market, responsible, trustworthy, and always has our best interest in mind. His exceptional knowledge and skills turned our dream of owning a house into a reality despite the harsh market conditions of rising market prices and tough bidding wars: He helped us win a bidding war against 23 other buyers and get a beautiful detached home within our budget! Then, James, Dave and the marketing team started the process of selling our condo, which was nothing but phenomenal! They staged the condo to perfection, took beautiful photos, and even made a 3D tour! Thanks to their impeccable strategy and selling skills, our condo sold for an excellent price and even broke a record for the highest-selling condo of this size in our complex! Thank you so much James, Dave, and team, for this amazing experience! There is no other Brokerage that we would ever go to, as you are the best!
Once we did our research, selling and buying with Dave Elfassy, James Frodyma and Team Elfassy was an easy decision. We won't bore you with our selection process, but it started with a detailed list of what we needed, and culminated with Dave demonstrating to us that our particular goals and process preferences were doable, and how. We're empty nesters on fixed incomes. We're done with our mortgage and we have no intention of starting a new one, so the first step had to be the selling of our existing home, which there's nothing special about: It's never been renovated, it's just a well-maintained, 18 year old family townhome. The first thing Dave did was to book us a consultation with Erin, an excellent professional stager who counts Team Elfassy among her clients, whose services are included in Dave's commission rate, the best you'll likely find. A couple of days after Erin's assessment and report, her assistant, Paula, came by to stage the place accordingly. On the same day, the professional photographers (Kenneth and his assistant) and the inspector (Mike) also came by, all of who's services were included in that great commission rate. Then the listing went live, the marketing and negotiations kicked in (Dave correctly prides himself on his negotiation skills), and the magic started happening, which, in our case, was a multiple offer situation that resulted in an accepted offer of 10.26% over asking in 4 days! So then we knew how much we could spend on a new house, but we still had to find a new one, fast: As this is all taking place, inventory is extremely low, demand is very high, and prices are increasing quickly… the longer we wait, the greater our concern that we'll be priced out of the market. So within 4 days of selling, James Frodyma helped us put in a Hail Mary offer at our max budget on a large waterfront hidden treasure he showed us, but, although we were competitive, we lost that particular bidding war (let's just say the sellers are very, very fortunate). No problem: The same day James showed us that Hail Mary property, he also showed us one that was a better fit for us in many ways (it actually checked more of our boxes), and the day after just missing the Hail Mary, he negotiated a great accepted offer on that beautiful 2nd place (our new forever home!): $13k UNDER asking, and WITH a buyer inspection condition, which rarely happens in this competitive environment where unconditional offers are the norm. Bottom line (because it always comes down to the bottom line): We got more house and property in a more beautiful neighborhood for quite a bit less than what we sold our existing home for, all thanks to Team Elfassy! And even though the buying and selling is now done, the service continues: Dave and his team provide after-sales care that includes a service that helps streamline the move (address and service changes and so on), and they're helping us find all the various professionals we need (referral lists of lawyers, contractors, etc.). Don't think of the amazing commission rate as a discount, because the service is anything but discounted: In fact, it's white glove!
We were looking for a new agent to sell our condo after having a bad experience with a previous realtor. Being nervous, this time, we were only looking for the best and found Dave Elfassy from the rank my agent website. Based on the number of stellar reviews and initial consultation, we thought that we would give him a shot – and glad we did!! We worked with his team member James Frodyma who was extraordinary. My husband, who is one of the most challenging people to impress, was beyond pleased with the entire experience, process, and outcome. James was prompt, accommodating, answered all our questions, listened to our requirements, thoroughly reviewed documentation, and provided great recommendations. Additionally, what we thought that sets them apart from the others is the time and money they spent on our condo's marketing and staging. They made our place look like a million bucks. The result: They staged our condo, sold it, and found us a new home in seven days!! Due to our previous experience, I was astonished at what transpired in such a short time. I personally still cannot believe what these folks accomplished. My husband and I want to thank Dave and his team for what we thought was the impossible. We highly recommend Dave and his team – we cannot thank them enough for what they did for us.

My Greater Toronto Listings

Explore my listings in Cold Creek Estate, Vellore Village & Across the GTA!