RICHMOND HILL'S GREATEST REAL ESTATE VALUE
Team Elfassy is a progressive Real Estate Team committed to providing industry leading service and results. Whether buying, selling or renting your property, our knowledgeable, passionate team will work hard to maximize your real estate investment and ensure a phenomenal experience. Dave carefully selected individuals that share his core values of honesty, loyalty, accountability and creativity. With a 1% MLS listing commission and guaranteed results, you'll save thousands on the sale of your property.
Your home is an investment, asset and large component of your net worth.  With so much at stake, you want Team Elfassy representing you.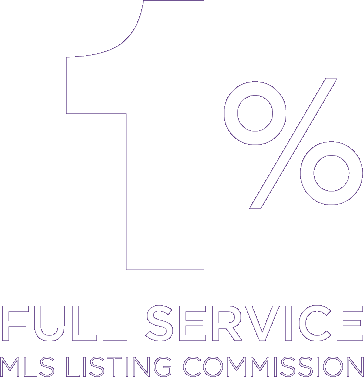 We don't just pop a sign on your front lawn and show up to the negotiation table when an offer comes in – we creatively market your home like nobody else!
Complimentary Home Staging & Virtual Open Houses
Matterport 3D Walkthroughs
4K Property Film & Professional Photography
Full Color Feature Sheets and 2D & 3D Floor Plans
Complete Home Inspection Report
Unique Property Website & Custom 'For Sale' Signage
Social Media & Print Advertising
International Exposure on

Juwai.com
Your home is the biggest investment so it's important to maximize the highest returns possible. Our systematic approach to marketing gets the greatest number of buyers interested in your home quickly so you can sell for more. When you sell a home through any realtor, you typically pay 5% + HST total commissions; 2.5% + HST to your realtor and 2.5% + HST to the buyer's agent. When you work with any member of the Dave Elfassy Team, you pay only 1% + HST to list your property and 2.5% + HST to the buyer's agent. So, the total commission is 3.5% + HST. That means on a home valued at $800,000, you save $12,000! Still need more reasons why hiring us makes sense? Take a look at some of our client testimonials and feel free to call or email us anytime about our guaranteed service. *Please note our 1% + HST commission applies to our seller commission only. This offer is exclusive to the Dave Elfassy Team and does not reflect Sutton Group-Admiral's policies. Drag the slider below to find out how much you can save!

Meet Ana Di Piazza
RICHMOND HILL REAL ESTATE. INSIDE OUT.
I love living and working in Richmond Hill – I know it inside out.
When I want the freshest straight out of the oven bread I don't go to the bakery counter at the supermarket. I go to Andolini's, Mill Pond's family owned bakery. When my husband wants a perfectly tailored suit, we don't go to the mall. We go to Le Firme for a uniquely crafted experience. When I want to enroll my son in Karate, we don't go to the big franchised locations- we go to Richmond Hill Karate, family owned and operated for nearly 30 years. My love for this community is what drove me to real estate.
My job is that of a matchmaker: I help people fall in love with homes, and build a life surrounded by an amazing community. I don't like to advertise this fact, but I'd do this job for free. It's my passion.
Throughout my career as a Realtor, I've strived to conduct myself with nothing but integrity first and foremost, listening closely to my clients' needs while providing guidance and educated expertise. However, in order to provide excellent service, one cannot solely rely on one skillset.
As an experienced construction project manager and interior designer I bring a holistic approach that combines an understand of the market and the deeper needs of my clients.
If you're looking for a real estate agent to help you buy or sell a home in Richmond Hill, get in touch for an agent that strives to understand you, and understands Richmond Hill – Inside and out.
The Benefits of Working With Ana Di Piazza

Supporting You & Our Community
Dave and his team have helped me buy and sell multiple properties and my experience with him and his team is always excellent. Most recently I purchased my home with the the support and and guidance of Ana Di Piazza. My experience with Ana was great. She was very proactive, knowledgeable, accommodating, and patient throughout the purchasing process. After seeing many homes I ended up deciding on a home that she recommended based on my situation and I couldn't be happier with my decision. Even after the purchase, Ana has stayed in touch to ensure that everything is going well with my new home and has helped with suggestions for some renovations I'm doing to the house. I definitely recommend Ana for your next home purchase!
Dave's team rocks! We had the pleasure of working with Ana in the past few weeks for an investment property purchase. It was an amazing experience even though the market was not in our favor. Ana helped us evaluate different investment strategies and decide on what would best fit our short term and long term goals. She was very proactive finding property listings and doing research on every single property we were interested in and made herself available anytime we needed to speak to her or schedule a showing. She provided great advice and honest candid opinions which were very helpful and appreciated. What I loved most about working with her, was how she understood our goals and the criteria we were looking for. We are very happy with our purchase at the end which we owe to the amazing work Ana has done! Thank you Ana, it was so much fun working with you!
Ana was so great to work with! She was very knowledgable and helped us think about different factors we hadn't taken into account previously in our house hunting process. She always told us her honest opinion and was not afraid to tell us things we didn't want to hear, which is a highly valued trait of hers. She always communicated with us in a timely manner.
My Greater Toronto Listings

Explore my listings in Richmond Hill, Westbrook and Across the GTA!