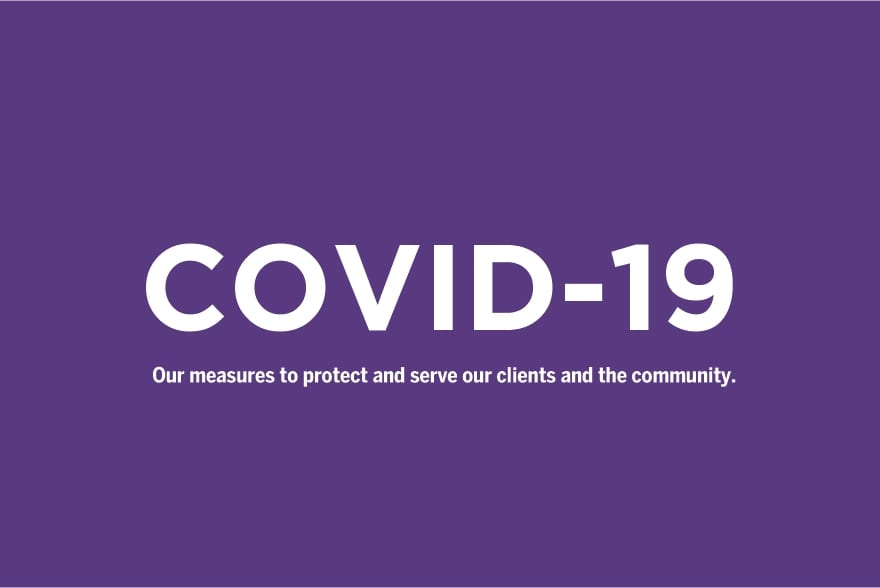 How We're Handling COVID-19

Last updated April 3, 2020.
The provincial government has classified our work as essential. As we all continue to monitor the rapidly changing COVID-19 situation, we wanted to reach out and let you know the actions we're taking to ensure we can continue to serve our clients and the community as safely and effectively as possible.
YOUR SAFETY – We're committed to following the guidelines provided by the Federal government, province and city. This includes 'social distancing'. Everyone on our team can conduct meetings and negotiations by phone or online. We're also cancelling live open houses in favour of…
ONLINE OPEN HOUSES – We're going to be moving all of our open houses online until further notice. Each of our listings will include a full 3D Matterport walkthrough, along with one of our agents available on Facebook Live for two hours over the weekend to answer any questions.
SHOWINGS – We understand that showings are necessary for serious buyers who're looking to purchase a home. We'll take every precaution to ensure the safety of our clients and the seller. This includes:
Limiting showings to serious buyers only
A member of our team arriving early to per-sanitize knobs and high traffic touch points
Wearing gloves and providing Anti-Viral wipes and disposable gloves to our clients
Maintaining a minimum distance of 8′
If you have any additional questions about our showings, please contact us.
THE MARKET – So far we haven't noticed a dramatic shift in the market. Our most recent listings this week sold in a matter of days. Lower interest rates should also offer a new host of possibilities to buyers. This of course could change very quickly.
If you have any real estate related concerns, please reach out and we'll do our best to answer your questions. We can also refer you to mortgage and/or investment specialists that might be able to help.
Whatever happens we're dedicated to coming up with new, effective solutions for our clients and those who need our help. This includes…
THE COMMUNITY – We realize this pandemic is having an unprecedented impact on the lives of countless people and families across the GTA. The need for support has never been greater. With that in mind, we've decided to donate $500 for every sale between now and April 30th to the Vaughan Food Bank.
As this situation evolves, we will be ready to reassess and change our procedures accordingly for the best interests of our community. We'll never compromise on doing what's right.
If you have any other questions or concerns, please fill out the form below, or give us a call.
How We're Handling COVID-19 Last updated April 3, 2020. The provincial government has classified our work as essential. As we all continue to monitor the rapidly changing COVID-19 situation, we wanted to
5 Reasons Winter Is the Best Time To Sell Your Home The veil of winter is upon the us and the buds of spring are still months away. While selling your home
How Can We Help You?

Whether you're looking your first home, your dream home or would like to sell, we'd love to work with you! Fill out the form below and a member of our team will be in touch within 24 hours to discuss your real estate needs.
Dave Elfassy, Broker
PHONE: 416.899.1199 | EMAIL: [email protected]
Sutton Group-Admiral Realty Inc. – 1206 Centre St, Thornhill, ON L4J 3M9
Read Our Reviews!

Get early, VIP access to our latest listings and community events! Just enter your email address below to join! Don't worry, we won't share it with anyone else.