Over 81% of buyers

find it easier to visualize a property as their future home when it's staged

. 71% of agents report staging increases the sale value of a home.**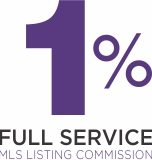 Team Elfassy is committed to ensuring you get the highest price for your home – that's why we're pleased to offer free home staging to all of our clients as part of our 1% full service MLS listing commission.***
Our experienced staging expert Michelle has a passion for interior design and staging. She'll ensure your property looks fabulous!
If you're looking to sell, get in touch for the best service at the greatest value!
Staging Works

Increase The Value
Of Your Home!
Home staging has quickly become one of the most effective real estate marketing strategies we've used to sell our clients home faster and for more money. The key to home staging is tapping into a buyer's psychology. It's the same concept as packaging a product to make it appeal to a target market.
Home staging ensures that the home looks its best and captures the emotion of buyers, who are making one of the biggest purchases of their lifetime. Team Elfassy has a curated collection of staging accessories that are constantly updated. Michelle will introduce these pieces and rearrange your belongings in order to present the best version of your property in a fresh, contemporary light.
Our goal is to make the home speak to everyone, in a compelling and positive way.
Staged and Sold!

Recent Sales That Show Staging Works!
**Based on 2015 NAR Staging Statistics   |  ***Some conditions apply – please contact us for details.
Get YOUR HOME STAGED TODAY!

Dave Elfassy, Broker
PHONE: 416.899.1199
EMAIL: [email protected]
Sutton Group-Admiral Realty Inc. –  1206 Centre St, Thornhill, ON L4J 3M9

Socialize With Team Elfassy!
Get early, VIP access to our latest listings and community events!  Just enter your email address below to join! Don't worry, we won't share it with anyone else.
Error: Your Requested widget "MailChimp Sign-Up Form " is not in the widget list.
[do_widget_area avada-blog-sidebar]
[do_widget_area avada-footer-widget-1]
[do_widget_area avada-footer-widget-2]
[do_widget_area avada-slidingbar-widget-1]

[do_widget id="avada-vertical-menu-widget-4"]

[do_widget_area avada-slidingbar-widget-2]
[do_widget_area widgets_for_shortcodes]

[do_widget id="tweets-widget-2"]
[do_widget id="mc4wp_form_widget-2"]

[do_widget_area wp_inactive_widgets]