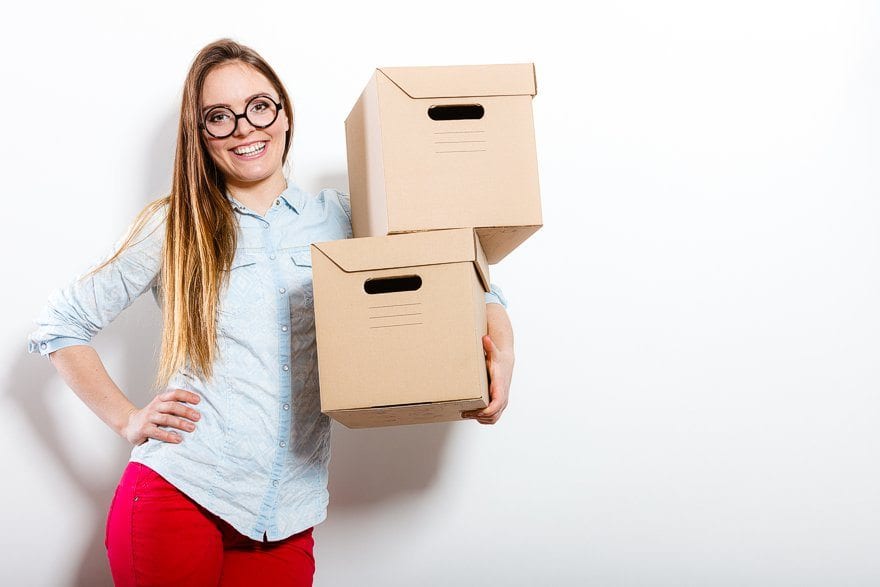 SINGLE WOMAN LOOKING TO BUY?

BY REBECCA ECKLER
So you're a single woman and looking to buy a house (and maybe a life-long partner.)
Of course, you already have a friend or family member who is also a realtor, and suddenly, like children, you're forced to pick sides. #sigh.
Women, also, feel obligated to use a family member/friend, for fear of offending them and also, let's face it, us women can feel guilty even over the slightest thing.
If you don't use a family/friend, unfortunately, they will probably think, "Why didn't she use me? We're FAMILY!" Or, "I thought she was my best friend! Obviously we're not as close as I thought!"
Smart women (which we know you are) know all too well that even switching or ditching your hairdresser can make you feel like a cheater.
The same holds true when you personally know a real agent, but also know there are many more realtors out there that may be a better fit, when it comes to finding a house. #tricky
Finding a real estate agent, in fact, is like dating. Both you and the realtor are sizing each other's personality. The realtor may ask what your motivations are for buying/selling, while you, across the table over the tuna tartar appetizer, may ask the realtor what their strategy is?
FYI, I'm not suggesting dating your real estate agent.
Just like dating, instead of asking how many children your date may have, you need to ask the realtor how many homes you likely will see before you find your perfect one.
Instead of asking a date to make a dinner reservation at a new restaurant, you may ask a realtor, "How will you search for my new home?"
And just like anyone interested in a potential relationship, you may want to know how many others your date is seeing. #ofcourse!
In this same vain, you may want to ask a realtor how many potential offers they usually get, and how they handle multiple offers.
Like being on matchmaking sites, to find a perfect match, women DO think, "What separates YOUR profile from everyone else's?" (This is a question you should definitely ask your realtor!)
In many ways, your realtor should have everything you look for in a spouse: Trustworthy, ambitious, friendly, a sense of humor, especially under pressure, and someone who is available to answer your calls/return texts in a timely manner. #professional
While you can't ask a date for references from their exes (although that would be totally fun!) you can ask for references from past clients (This, too, is a must ask!)
The fact that a relative or friend may give you a bit of a discount is a little like taking a bet. Nothing is guaranteed.
It's your prerogative (the beauty of being a woman!) whether you decide to work with family or a friend or someone brand new.
But, if things turn sour while dealing with a friend/family member, there is a great possibility there will be a full out blowout if you realize your best friend or family member isn't doing their job, at least up to your standards, or after selling you the house, you end up hating it, and that there is much more work then you think you were led to believe. #blamegame
Is it really worth it to ruin a friendship over buying a house?
Which is why it's best, like dating, to get to know more than one realtor when you start out.
And if you ever need an excuse, don't use, "I don't want to mix business with pleasure." Even though it may be entirely true, it's lame and your friends won't buy it.
Maybe a better way is, "I can be a real bitch and I don't want you to see that side of me, or deal with that side of me. I rather deal with someone totally objective about me and my needs, but I'll definitely still pass your name to anyone I know who is looking."
And just remember, you're the adult and this is definitely an adult decision. Feeling guilty, over not using someone you know, is wasting energy you should be using to find your dream house.
Jim Morrison said it best. "A friend is someone who gives you total freedom to be yourself." (And that includes the freedom to chose your own realtor, right?).
How We're Handling COVID-19 Last updated April 3, 2020. The provincial government has classified our work as essential. As we all continue to monitor the rapidly changing COVID-19 situation, we wanted to
5 Reasons Winter Is the Best Time To Sell Your Home The veil of winter is upon the us and the buds of spring are still months away. While selling your home